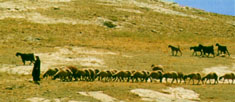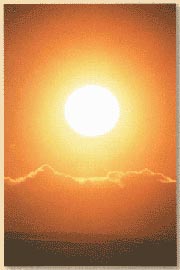 Jesus for Life
What will happen to me when I die?
The question is not: What happens when we die? But rather: What will happen to me when I die? Death is not the end of the road, it is only a bend in the road.
For the believer, death is the doorway to heaven. For the unbeliever, it is a passageway into unimaginable suffering. These things are true even if we do not fully understand them. They are true even if we do not believe them. What happens when you die depends on the decisions you made about Jesus before you died.
God tells us very clearly in the Bible, that after our earthly body dies, we will all face judgement by Jesus Christ. If we are found to be "in Christ" we will go to heaven, eternally blessed, where we will spend eternity with God in a new imperishable body. If we are not found to be "in Christ", we will be sent to Hell, eternally damned and apart from God forever.
______________________________________________
27 Just as people are destined to die once, and after that to face judgment, 28 so Christ was sacrificed once to take away the sins of many; and he will appear a second time, not to bear sin, but to bring salvation to those who are waiting for him. [Hebrews 9:27-28 NIV]
______________________________________________
21 For just as the Father raises the dead and gives them life, even so the Son gives life to whom he is pleased to give it. 22 Moreover, the Father judges no one, but has entrusted all judgment to the Son, 23 that all may honour the Son just as they honour the Father. Whoever does not honour the Son does not honour the Father, who sent him.
24 "Very truly I tell you, whoever hears my word and believes him who sent me has eternal life and will not be judged but has crossed over from death to life. 25 Very truly I tell you, a time is coming and has now come when the dead will hear the voice of the Son of God and those who hear will live. 26 For as the Father has life in himself, so he has granted the Son also to have life in himself. 27 And he has given him authority to judge because he is the Son of Man. [John 5:21-27 NIV]
______________________________________________
8:1Therefore, there is now no condemnation for those who are in Christ Jesus, 2 because through Christ Jesus the law of the Spirit who gives life has set you free from the law of sin and death. 3 For what the law was powerless to do because it was weakened by the flesh, God did by sending his own Son in the likeness of sinful flesh to be a sin offering. [Romans 8:1-3 NIV]
______________________________________________
You, however, are not in the realm of the flesh but are in the realm of the Spirit, if indeed the Spirit of God lives in you. And if anyone does not have the Spirit of Christ, they do not belong to Christ. [Romans 8:9 NIV]
______________________________________________
8For it is by grace you have been saved, through faith — and this is not from yourselves, it is the gift of God — not by works, so that no one can boast. [Ephesians 2:8-9 NIV]
______________________________________________

One of the wonderful events at this time in my life is that I will receive a new, perfect, imperishable body.
50I declare to you, brothers and sisters, that flesh and blood cannot inherit the kingdom of God, nor does the perishable inherit the imperishable. 51Listen, I tell you a mystery: We will not all sleep, but we will all be changed— 52in a flash, in the twinkling of an eye, at the last trumpet. For the trumpet will sound, the dead will be raised imperishable, and we will be changed. 53For the perishable must clothe itself with the imperishable and the mortal with immortality. 54When the perishable has been clothed with the imperishable, and the mortal with immortality, then the saying that is written will come true: "Death has been swallowed up in victory."
55"Where, O death, is your victory?
Where, O death, is your sting?"
56The sting of death is sin and the power of sin is the law. 57But thanks be to God! He gives us the victory through our Lord Jesus Christ.
58Therefore, my dear brothers and sisters, stand firm. Let nothing move you. Always give yourselves fully to the work of the Lord, because you know that your labour in the Lord is not in vain. [1 Corinthians 15:50-58 NIV]
______________________________________________
 
The big question is how can I know, for sure, that I will be found "in Christ"?

First of all, have I truly repented of my sins and asked Jesus to be my Saviour? Am I depending on Jesus, and on Him alone, for my salvation?

Secondly, I must continue to remind myself that God has saved me because He wanted to save me; because He loves me. He has not saved me because of anything good that I have done (Ephesians 2:8-9). On the contrary, God tells us that we all have sinned and fall short of the glory of God (Romans 3:23). He tells us that even our best deeds are like filthy rags before God (Isaiah 64:6).

Thirdly, my life should display "good fruit" and not "bad fruit". With God's help, my life will gradually be being transformed towards personal holiness. I should not expect to attain holiness before I die, but certainly with the help of God's Holy Spirit I should be striving towards being Godly (1 Peter 1:13-25). This change will be visible to people who know me.
If these things are true of me, I can rest, assured that Jesus will welcome me into Heaven.

The following warning from God tells me that I need to watch out for false teachings from others and also that my own life should show the good fruit of my love for Jesus. God tells me that Jesus should be the foundation of my life; that I need to place Jesus at the very centre of my life.

15 "Watch out for false prophets. They come to you in sheep's clothing, but inwardly they are ferocious wolves. 16 By their fruit you will recognize them. Do people pick grapes from thornbushes, or figs from thistles? 17 Likewise, every good tree bears good fruit, but a bad tree bears bad fruit. 18 A good tree cannot bear bad fruit, and a bad tree cannot bear good fruit. 19 Every tree that does not bear good fruit is cut down and thrown into the fire. 20 Thus, by their fruit you will recognize them.

21 "Not everyone who says to me, 'Lord, Lord,' will enter the kingdom of heaven, but only the one who does the will of my Father who is in heaven. 22 Many will say to me on that day, 'Lord, Lord, did we not prophesy in your name and in your name drive out demons and in your name perform many miracles?' 23 Then I will tell them plainly, 'I never knew you. Away from me, you evildoers!'

24 "Therefore everyone who hears these words of mine and puts them into practice is like a wise man who built his house on the rock. 25 The rain came down, the streams rose, and the winds blew and beat against that house; yet it did not fall, because it had its foundation on the rock. 26 But everyone who hears these words of mine and does not put them into practice is like a foolish man who built his house on sand. 27 The rain came down, the streams rose, and the winds blew and beat against that house, and it fell with a great crash." [Matthew 7:15-27 NIV]
_____________________________________________

15"If you love me, obey my commandments. 16 And I will ask the Father, and he will give you another Advocate who will never leave you. 17 He is the Holy Spirit, who leads into all truth. The world cannot receive him, because it isn't looking for him and doesn't recognize him. But you know him, because he lives with you now and later will be in you. 18 No, I will not abandon you as orphans—I will come to you. 19Soon the world will no longer see me, but you will see me. Since I live, you also will live. 20 When I am raised to life again, you will know that I am in my Father, and you are in me, and I am in you. 21 Those who accept my commandments and obey them are the ones who love me. And because they love me, my Father will love them. And I will love them and reveal myself to each of them."

2 2Judas (not Judas Iscariot, but the other disciple with that name) said to him, "Lord, why are you going to reveal yourself only to us and not to the world at large?"

23Jesus replied, "All who love me will do what I say. My Father will love them, and we will come and make our home with each of them. 24 Anyone who doesn't love me will not obey me. And remember, my words are not my own. What I am telling you is from the Father who sent me. 25 I am telling you these things now while I am still with you. 26But when the Father sends the Advocate as my representative—that is, the Holy Spirit—he will teach you everything and will remind you of everything I have told you.

27"I am leaving you with a gift — peace of mind and heart. And the peace I give is a gift the world cannot give. So don't be troubled or afraid. [John 14:15-27 NLT]
______________________________________________

2:3 We know that we have come to know him if we keep his commands.

2:5 … if anyone obeys his word, love for God is truly made complete in them. This is how we know we are in him …

3:16 This is how we know what love is: Jesus Christ laid down his life for us. And we ought to lay down our lives for our brothers and sisters.

3:18 Dear children, let us not love with words or speech but with actions and in truth.
19 This is how we know that we belong to the truth and how we set our hearts at rest in his presence: 20 If our hearts condemn us, we know that God is greater than our hearts, and he knows everything. 21 Dear friends, if our hearts do not condemn us, we have confidence before God 22 and receive from him anything we ask, because we keep his commands and do what pleases him. 23 And this is his command: to believe in the name of his Son, Jesus Christ, and to love one another as he commanded us. 24 The one who keeps God's commands lives in him, and he in them. And this is how we know that he lives in us: We know it by the Spirit he gave us.

4:2 This is how you can recognize the Spirit of God: Every spirit that acknowledges that Jesus Christ has come in the flesh is from God …

4:6 Whoever claims to live in him must live as Jesus did.
4-7 Dear friends, I am not writing you a new command but an old one, which you have had since the beginning. This old command is the message you have heard. 4-8 Yet I am writing you a new command; its truth is seen in him and in you, because the darkness is passing and the true light is already shining.
4-9 Anyone who claims to be in the light but hates a brother or sister is still in the darkness.4-10 Anyone who loves their brother and sister lives in the light, and there is nothing in them to make them stumble. 4-11 But anyone who hates a brother or sister is in the darkness and walks around in the darkness. They do not know where they are going, because the darkness has blinded them.

4-12 I am writing to you, dear children, because your sins have been forgiven on account of his name.
5:2 This is how we know that we love the children of God: by loving God and carrying out his commands. [1 John 2:3,5 3:16,19,24 4:2,6,12 5:2 NIV]
______________________________________________

21 Martha said to Jesus, "Lord, if you had been here, my brother would not have died. 22 But even now I know that whatever you ask from God, God will give you."

23 Jesus said to her, "Your brother will rise again."

24 Martha said to him, "I know that he will rise again in the resurrection on the last day."

25 Jesus said to her, "I am the resurrection and the life. Whoever believes in me, though he die, yet shall he live, and everyone who lives and believes in me shall never die. Do you believe this?"

27 She said to him, "Yes, Lord; I believe that you are the Christ, the Son of God, who is coming into the world." [John 11:21-27 ESV]
______________________________________________
"Do not let your hearts be troubled. You believe in God; believe also in me. 2 My Father's house has many rooms; if that were not so, would I have told you that I am going there to prepare a place for you? 3 And if I go and prepare a place for you, I will come back and take you to be with me that you also may be where I am. 4 You know the way to the place where I am going."

5 Thomas said to him, "Lord, we don't know where you are going, so how can we know the way?"

6 Jesus answered, "I am the way and the truth and the life. No one comes to the Father except through me. 7 If you really know me, you will know my Father as well. From now on, you do know him and have seen him."[John 14:1-7 NIV]
______________________________________________

16 For God so loved the world that he gave his one and only Son, that whoever believes in him shall not perish but have eternal life. 17 For God did not send his Son into the world to condemn the world, but to save the world through him. 18 Whoever believes in him is not condemned, but whoever does not believe stands condemned already because they have not believed in the name of God's one and only Son.[John 3:16-18 NIV]
______________________________________________

1 As for you, you were dead in your transgressions and sins, 2 in which you used to live when you followed the ways of this world and of the ruler of the kingdom of the air, the spirit who is now at work in those who are disobedient. 3 All of us also lived among them at one time, gratifying the cravings of our flesh and following its desires and thoughts. Like the rest, we were by nature deserving of wrath.

4 But because of his great love for us, God, who is rich in mercy, 5 made us alive with Christ even when we were dead in transgressions—it is by grace you have been saved.
6 And God raised us up with Christ and seated us with him in the heavenly realms in Christ Jesus, 7 in order that in the coming ages he might show the incomparable riches of his grace, expressed in his kindness to us in Christ Jesus.

8 For it is by grace you have been saved, through faith—and this is not from yourselves, it is the gift of God— 9 not by works, so that no one can boast. 10 For we are God's handiwork, created in Christ Jesus to do good works, which God prepared in advance for us to do. [Ephesians 2:1-10 NIV]
______________________________________________

14 What good is it, my brothers and sisters, if someone claims to have faith but has no deeds? Can such faith save them? 15 Suppose a brother or a sister is without clothes and daily food. 16 If one of you says to them, "Go in peace; keep warm and well fed," but does nothing about their physical needs, what good is it? 17 In the same way, faith by itself, if it is not accompanied by action, is dead.

18 But someone will say, "You have faith; I have deeds."

Show me your faith without deeds, and I will show you my faith by my deeds. 19 You believe that there is one God. Good! Even the demons believe that—and shudder.

20 You foolish person, do you want evidence that faith without deeds is useless? 21 Was not our father Abraham considered righteous for what he did when he offered his son Isaac on the altar? 22 You see that his faith and his actions were working together, and his faith was made complete by what he did. 23 And the scripture was fulfilled that says, "Abraham believed God, and it was credited to him as righteousness," and he was called God's friend. 24 You see that a person is considered righteous by what they do and not by faith alone.

25 In the same way, was not even Rahab the prostitute considered righteous for what she did when she gave lodging to the spies and sent them off in a different direction? 26 As the body without the spirit is dead, so faith without deeds is dead. [James 2:14-26 NIV]
_________________________________________
13 Therefore, with minds that are alert and fully sober, set your hope on the grace to be brought to you when Jesus Christ is revealed at his coming. 14 As obedient children, do not conform to the evil desires you had when you lived in ignorance. 15 But just as he who called you is holy, so be holy in all you do; 16 for it is written: "Be holy, because I am holy."
17 Since you call on a Father who judges each person's work impartially, live out your time as foreigners here in reverent fear. 18 For you know that it was not with perishable things such as silver or gold that you were redeemed from the empty way of life handed down to you from your ancestors, 19 but with the precious blood of Christ, a lamb without blemish or defect. 20 He was chosen before the creation of the world, but was revealed in these last times for your sake. 21 Through him you believe in God, who raised him from the dead and glorified him, and so your faith and hope are in God.
22 Now that you have purified yourselves by obeying the truth so that you have sincere love for each other, love one another deeply, from the heart. 23 For you have been born again, not of perishable seed, but of imperishable, through the living and enduring word of God.
24 For, "All people are like grass,
and all their glory is like the flowers of the field;
the grass withers and the flowers fall,
25 but the word of the Lord endures forever."
And this is the word that was preached to you. [1 Peter 1:13-25]
As John Stott writes in his commentary on 2 Thessalonians -
2 Thessalonians 1:8-9.
Those who reject Christ will be excluded from his glory.
'Vengeance' in verse 8 is an unfortunate translation, whether 'taking vengeance' (AV) or 'inflicting vengeance' (RSV). For the English word sounds harsh and vindictive, whereas the Greek original (*ekdikesis*) has no such overtones. It speaks only of justice, and of a judicial punishment.
What, then, will be the fate of Christ-rejectors? it is not meant to be understood as twofold ('eternal destruction and exclusion', RSV), but as a single destiny of being destroyed by being excluded and disqualified from 'the presence of the Lord and the glory of his might' (RSV). For the horror of this end will not be so much the pain which may accompany it as the tragedy which is inherent in it, namely that human beings made by God, like God, and for God, should spend eternity without God, irrevocably banished from his presence. Jesus himself had spoken of this dreadful expulsion, and of the 'weeping and gnashing of teeth' which would accompany it (E.g. Mt.
7:23
;
8:12
;
22:13
; 25:30;, 41, 46). Moreover, by being separated from the glory of Christ, the condemned will be alienated from their own true identity as human beings. Instead of being fulfilled or 'glorified', their humanity will shrink and shrivel and be destroyed. Instead of shining with the glory of Christ, their light will be extinguished in outer darkness.
Here, then, is the solemn alternative which Paul once set before the Thessalonians and now sets before us. Heaven is to be 'with the Lord for ever' (1 Thess.
4:17
); hell is to be excluded from the Lord for ever (9). Heaven is sharing in Christ's glory as he is glorified in us; hell is a total non-participation in his transforming glory. Those in whom Christ is glorified thereby find themselves and the fullness of their humanity; those excluded from the glory of Christ thereby lose themselves in total irrecoverable ruin.